Bourbon Ají Coffee Beans Supplier
Another Amazing Coffee From Colombia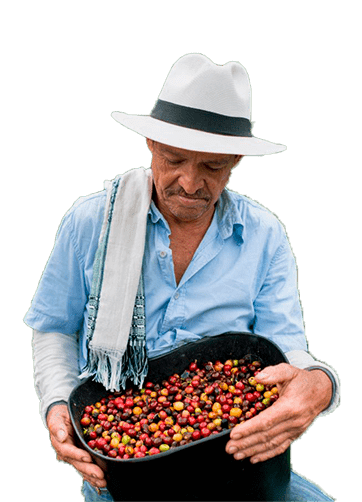 Bourbon Ají Is A Must Try!
This is another one of our exotic coffee varieties, which is becoming known in the world of specialty coffee and currently has great acceptance.
We don't know much about the origin of this variety, and although it is known as Bourbon in Colombia, laboratory tests indicate that it is actually a native variety from Ethiopia.
What we can say with certainty is that, just like Bourbon Papayo and Bourbon Sidra, it has a quite complex cup profile. It is a different coffee that stands out and attracts a lot of attention.
So, if you're looking for green coffee beans , don't hesitate to contact us, we have some of the best Ají coffee beans you can find in Colombia. Request your free samples now!
Steps To Buy Bourbon Ají Coffee Beans
Request Samples
We send them by DHL Express
Cup Samples
Find the right coffee for you
Place Your Order
We will ship your coffee
The Best Bourbon Coffee Suppliers
We've got what you are looking for!
Taste The Difference With Coffee Graders

Your Source For Premium Colombian Coffee