Caturra Chiroso Coffee Beans Supplier
A Unique Specialty from Colombia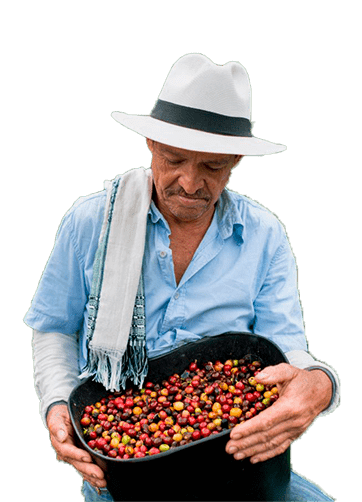 Introducing the Jewel of Antioquia: Caturra Chiroso
At Coffee Graders, we are delighted to unveil our latest treasure from the lush hills of Antioquia, Colombia – the exquisite Caturra Chiroso coffee. Prepare to embark on a sensory journey like no other as you savor the extraordinary flavors of this exceptional coffee variety.
Caturra Chiroso thrives in the pristine heights, flourishing between 1,950 and 2,200 meters above sea level. It is at these lofty altitudes that the true magic of this coffee variety comes to life. However, this altitude sensitivity demands meticulous care and precision, including effective rainwater management, to safeguard against premature fruit loss and uphold the impeccable quality of Caturra Chiroso.
This coffee variety is renowned for its unrivaled cup profile and its symphony of unique flavors. As you indulge in this remarkable coffee, prepare to be enchanted by its complex and floral aroma, infused with delicate notes of melon, yellow fruits, and peaches. Its acidity dances gracefully on your palate, a harmonious blend of citrus and malic notes, leaving you refreshed and invigorated..
Don't miss out on this exclusive opportunity to experience Caturra Chiroso – a coffee like no other. Elevate your coffee experience today with Coffee Graders. Request your free samples now!
Steps To Buy Caturra Chiroso Beans
Request Samples
We send them by DHL Express
Cup Samples
Find the right coffee for you
Place Your Order
We will ship your coffee
The Best Arabica Coffee Suppliers
We've got what you are looking for!
Taste The Difference With Coffee Graders

Your Source For Premium Colombian Coffee