Caturra Coffee Beans Supplier
The Best Coffee Beans of Colombia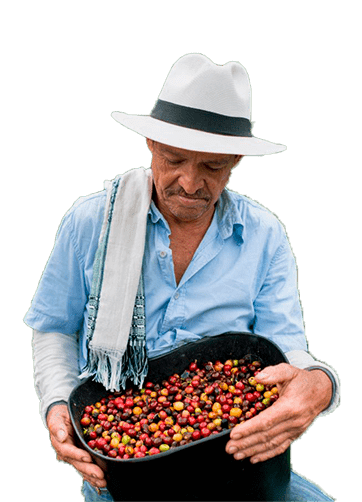 Caturra, Colombia's Most Famous Coffee Beans
Are you looking for a coffee that has a clean cup, with a smooth flavor, but does not come with a high price tag? If so, these arabica coffee beans are the best option for you.
Caturra is grown throughout the country and is one of the varieties that has made Colombian coffee recognized worldwide. Although it is a widely cultivated variety, our Caturra has managed to stand out thanks to the fact that it is cultivated at more than 1.800 MASL. what enhances all its qualities. But above all, because we have managed to develop fermentation and drying techniques that allow us to have a very high and homogeneous quality in all our harvests.
Our goal is that this coffee be savored and appreciated by all coffee lovers. So it doesn't matter if you are a small roaster selling specialty coffee and only need a few bags or if you are an importer or distributor and require large quantities of our special green Caturra coffee beans, we will be happy to work with you.
Contact us and request your free samples!
Steps To Buy Caturra Coffee Beans
Request Samples
We send them by DHL Express
Cup Samples
Find the right coffee for you
Place Your Order
We will ship your coffee
Caturra Green Coffee Suppliers
We've got what you are looking for!
Taste The Difference With Coffee Graders

Your Source For Premium Colombian Coffee