Arabica Green Coffee Suppliers
The Best Colombian Coffee Bean Supplier.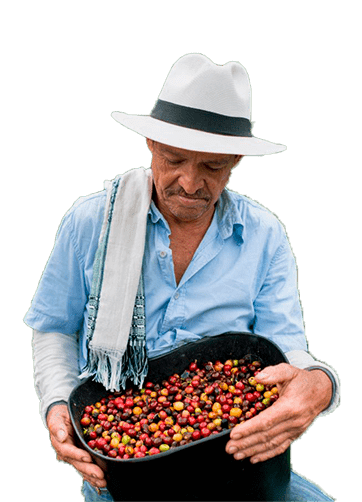 Welcome To Coffee Graders
Coffee Graders, your source for premium green coffee beans straight from Colombia. We are dedicated to supplying coffee roasters, distributors, importers, and cafe shop owners with exceptional coffee beans.
As coffee growers ourselves, we take pride in overseeing every step of the process, from cultivation and harvesting to processing and exportation. This enables us to ensure the highest quality standards are met throughout the entire process.
We offer a wide range of arabica coffee beans, that are perfect for any taste preference. Whether you're looking for a bold and rich flavor or a more delicate and fruity taste, we have the perfect coffee for you.
In addition to our exceptional coffee beans, we offer reliable and efficient logistics and transportation services to ensure your orders are delivered promptly and in perfect condition. Our commitment to quality and customer satisfaction is what sets us apart from the competition.
Buy Arabica Coffee Beans
Request Samples
We send them by DHL Express
Cup Samples
Find the right coffee for you
Place Your Order
We will ship your coffee
Colombian Coffee Suppliers
We've got what you are looking for!
Taste The Difference With Coffee Graders

Your Source For Premium Colombian Coffee


About Coffe Graders
As green coffee suppliers from the Tolima region in the Colombian Andes, our focus is on the cultivation and export of the finest Arabica coffee beans for both the specialty and conventional coffee markets. Our coffee farms, located near the small village of Dantas, are situated at elevations ranging from 1,700 to 2,000 meters above sea level.
We have established a rigorous process to ensure consistent quality in every harvest, and are dedicated to experimenting with new fermentation and drying methods, with the aim of improving our already high cupping scores.
Our offerings include green and roasted coffee beans for the specialty coffee market with varieties such as Java, Wush Wush, Geisha, Bourbon, Castillo, and Caturra.  For the conventional coffee market, we supply  Excelso, Supremo 17/18, organic and sugarcane decaf. 
At Coffee Graders, we understand that each customer has unique needs, which is why we offer customized solutions to meet your specific requirements. We work closely with you to provide a tailored service that includes support from our knowledgeable team of experts, ensuring that you receive the best possible experience.
Whether you are a small roaster or wholesaler seeking significant quantities of green or roasted Arabica coffee beans, we are here to help. Please don't hesitate to reach out to us, we have offices in the main markets such as the USA, UK, and Spain. We would be delighted to assist you in finding the right coffee to meet your needs.