Specialty Coffee Supplier
Exotic & Unique Coffee Beans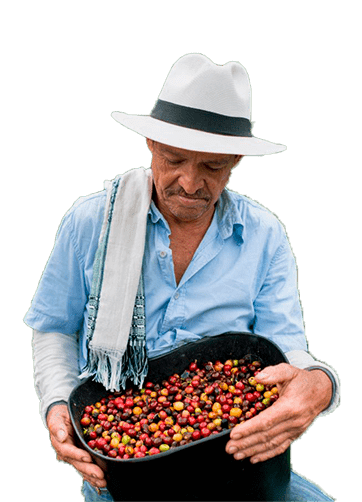 Specialty Coffee Beans For Advance Coffee Drinkers​
You have demanding customers who thanks to your help and the booming of specialty coffee, have reached a high level of knowledge about the different coffee varieties and the many ways they can prepare it. And now you are looking for coffee beans that can surprise them and take them to a higher level?
You and your clients do not have to worry, you have come to the right place. We are producers of unique and exotic coffee beans. We have a wide range of coffee varieties that can satisfy all tastes. We are the specialty coffee exporter that you are looking for.
You can find in our specialty coffee menu varieties such as Java, Wush Wush, Geisha, Bourbon, Caturra, Castillo, Sidra, Papayo, Orange Bourbon and Pacamara among many others. With cupping scores ranging from 85 to 90 points. All our coffees are grown in the Tolima region, in the Andes central mountain range where the mountains reach 2,000 MASL, which creates suitable microclimates for producing the best coffee.
So, if you are looking for very high-quality green coffee beans from a reliable supplier, do not hesitate to contact us. We have been exporting specialty and Colombian excelso UGQ coffee to all the world continents for years. We will be happy to help you find the specialty coffee beans you are looking for.
Steps To Buy Specialty Coffee Beans
Request Samples
We send them by DHL Express
Cup Samples
Find the right coffee for you
Place Your Order
We will ship your coffee
The Best Specialty Coffee Supplier
We've got what you are looking for!
Taste The Difference With Coffee Graders

Your Source For Premium Colombian Coffee