Organic Arabica Coffee Supplier
The Best Organic Coffee Beans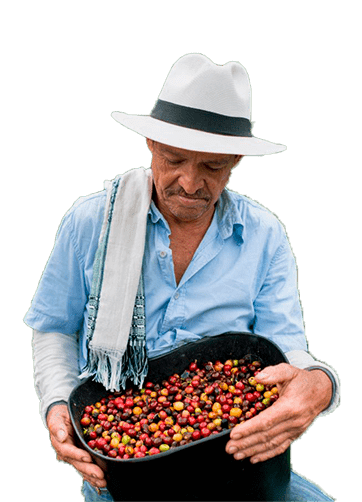 Organic Arabica Coffee Beans, Taking Care Of Your Clients.​
It is no secret to anyone that organic products are healthier and help preserve the environment. For this reason, there is a great demand for organic products and coffee is one of the fastest growing.
Organic coffee has a better concentration of antioxidants, vitamins, and minerals. In addition to being healthier, it can help those who have allergy problems due to pesticides, herbicides, and other chemicals.
Our organic coffee is produced in the Colombian Andes and is of excellent quality. It presents a clean cup and its aroma and flavor are typical representatives of Colombian coffee. We work with associations and cooperatives that have been producing organic coffee for years and we have all the certificates that accredit it.
If you are looking for organic arabica coffee just contact us. We will be happy to assist you!
Steps To Buy Organic Arabica Coffee Beans
Request Samples
We send them by DHL Express
Cup Samples
Find the right coffee for you
Place Your Order
We will ship your coffee
Colombian Organic Coffee Suppliers
We've got what you are looking for!
Taste The Difference With Coffee Graders

Your Source For Premium Colombian Coffee