Excelso UGQ and EP Coffee Supplier
Commercial Coffee Supplier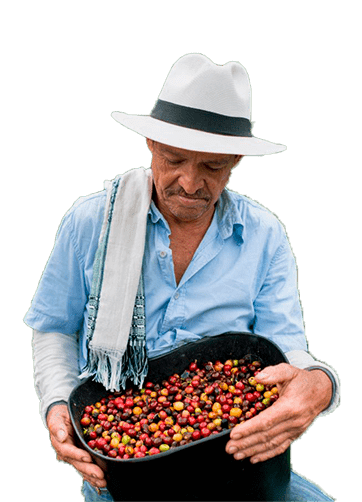 The Best Commercial Coffee Supplier
We've got what you are looking for!
Steps To Buy Commercial Coffee
Request Samples
We send them by DHL Express
Cup Samples
Find the right coffee for you
Place Your Order
We will ship your coffee
The Best Commercial Coffee Supplier
If you are looking for that aroma, flavor, and body that Colombian coffee beans are so well known for, then you have come to the right place. We are commercial coffee suppliers . We produce and supply Excelso UGQ and EP green coffee.
All our coffee is grown on farms located in the Tolima and Huila regions, which produce the most well-known and representative varieties of Colombia, such as Caturra and Castillo.
In addition to producing high-quality coffee beans, we work with coffee mills that are recognized for having many years of experience in preparing coffee for export. This allows us to be certain that the final product meets all the requirements and that our customers will be 100% satisfied.
So don't hesitate to contact us, it doesn't matter the quantities that you need. We will be happy to assist you.
Please also have a look at our specialty coffee page we have some amazing coffee varieties.
Taste The Difference With Coffee Graders

Your Source For Premium Colombian Coffee