Sidra Coffee Beans Supplier
Bourbon Sidra Is The New Geisha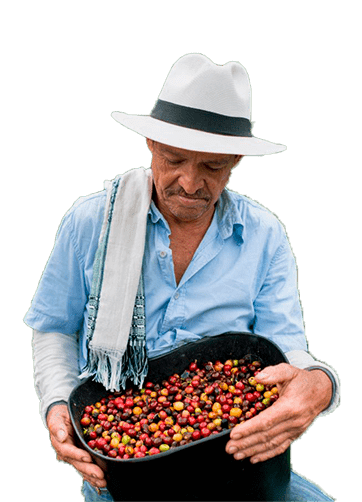 Sidra Is The New Star
This variety, known as Sidra 'Sydra or Bourbon Sidra', is acquiring a very good reputation in the world of specialty coffee, and all thanks to its particular sweetness with hints of mint.
At the moment, Sidra is grown in small quantities, but its great success in barista competitions has made it known and the demand it is having in different markets augurs a great future for it. 
Our Sidra coffee beans, grown in the Huila region between 1,800 and 1,900 meters above sea level, are worthy representatives of this variety. They have a fairly complex cup profile, with floral and fruity notes.
So contact us right now and ask for samples of this delicious coffee. We are sure that your customers will appreciate this exotic variety that is captivating coffee lovers around the world.
Steps To Buy Sidra Coffee Beans
Request Samples
We send them by DHL Express
Cup Samples
Find the right coffee for you
Place Your Order
We will ship your coffee
The Best Sidra Coffee Suppliers
We've got what you are looking for!
Taste The Difference With Coffee Graders

Your Source For Premium Colombian Coffee