Bourbon Coffee Beans Supplier
Red, Yellow and Pink Bourbon From Colombia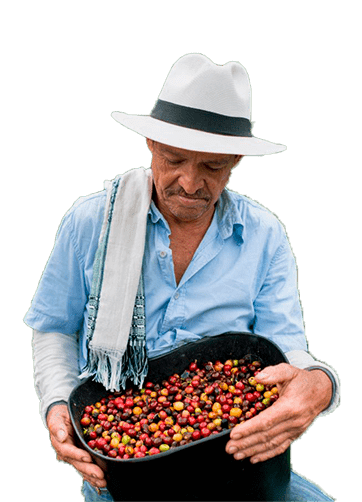 We've Got All Colors. Red, Yellow and Pink Bourbon
Which of the three types of Bourbon are you looking for? We imagine that you already know that there are two main varieties of the Bourbon coffee plant; red bourbon and yellow bourbon. And then there is a third variety which is the pink bourbon, the result of crossing the two main ones.
Each one of these three varieties has particular characteristics and properties, and we know that today it is difficult to find bourbon coffee suppliers, since, in addition to being very susceptible to diseases, the trees have a very low yield. For this reason, coffee growers prefer to cultivate other varieties that are more resistant and have much higher production, such as the Caturra variety.
But don't worry, you just came to the right place. We are the specialty coffee suppliers you were looking for. We are located in the Tolima region and together with producers from the Huila region, we can supply bourbon coffee beans continuously throughout the year. We produce coffee through washed, natural, and honey processes.
Do not hesitate to contact us, we will be happy to assist you!
Steps To Buy Bourbon Coffee Beans
Request Samples
We send them by DHL Express
Cup Samples
Find the right coffee for you
Place Your Order
We will ship your coffee
The Best Bourbon Coffee Suppliers
We've got what you are looking for!
Taste The Difference With Coffee Graders

Your Source For Premium Colombian Coffee