Orange Bourbon Coffee Beans Supplier
Orange Bourbon, One Of The Best!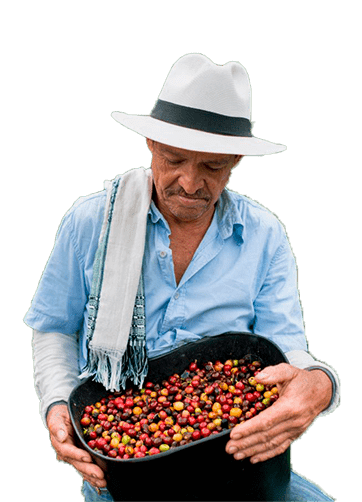 Orange Bourbon Is More Than Unique
Get ready to experience the extraordinary Orange Bourbon coffee, a genetic marvel that we decided to separate from the rest of our Bourbon varieties. We didn't make this decision lightly; we firmly believe this coffee is the real deal, and it's like nothing you've tasted before!
Picture this: these exceptional coffee beans are cultivated in the lush southern region of Huila, nestled at a breathtaking altitude of over 1700 meters above sea level. The whole fermentation process is an art form, resulting in a flavour profile that'll blow your taste buds away.
Trust us, once you savor this unique brew, you'll be enchanted by its mesmerizing taste, and there'll be no going back. Don't miss out on this exceptional coffee experience.
Why wait? Get your hands on our exclusive Orange Bourbon beans now! Don't hesitate to reach out and grab a sample. We're passionate about providing you with the finest exotic coffee beans. – contact us today!
Steps To Buy Orange Bourbon Coffee Beans
Request Samples
We send them by DHL Express
Cup Samples
Find the right coffee for you
Place Your Order
We will ship your coffee
The Best Orange Bourbon Suppliers
We've got what you are looking for!
Taste The Difference With Coffee Graders

Your Source For Premium Colombian Coffee