Gesha Coffee Beans Supplier
Colombian Coffee Producers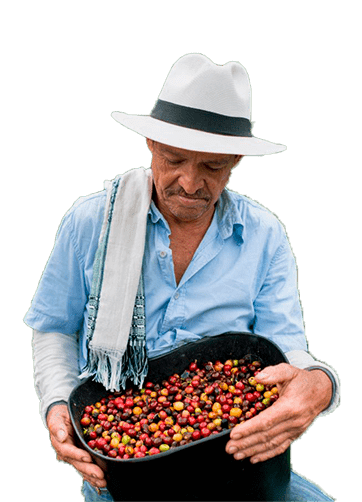 Looking For That Sweet And Unique Flavor?
Are you a coffee importer or roaster looking for coffee beans of the famous Gesha variety also known as Geisha? Our coffee is famous for having all the qualities and characteristics that make this variety one of the most desired by coffee lovers.
We have been producing these coffee beans, in the Tolima region in Colombia, on farms that are at an altitude of more than 1,600 MASL. And thanks to the fact that we have fertile soils and a micro-climate that is perfect for the development of the coffee trees, we produce very high-quality coffee.
In addition to producing high-quality Gesha coffee beans, we have also managed to develop fermentation and drying methods that help the final product to have a clean cup with incredible flavor and aroma.
So don't hesitate to contact us. We have the best specialty and commercial coffee beans!
Steps To Buy Gesha Coffee Beans
Request Samples
We send them by DHL Express
Cup Samples
Find the right coffee for you
Place Your Order
We will ship your coffee
Gesha Coffee Suppliers
We've got what you are looking for!
Taste The Difference With Coffee Graders

Your Source For Premium Colombian Coffee