Sugarcane Decaf Coffee Supplier
Decaffeinated Coffee Beans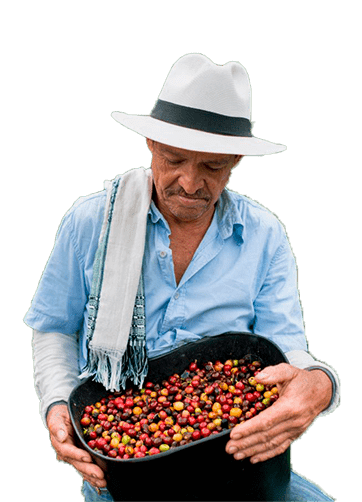 Sugarcane Decaffeinated Coffee Beans ​
Colombia produces large amounts of high-quality coffee and also produces sugarcane, which is essential for this natural decaffeination process.
Our decaffeinated coffee comes from coffee beans of the Castillo and Caturra varieties. It is a blend that has a cup score of between 83 and 85 points, which means that even after going through the decaffeination process, it still has an incredible aroma, body and flavor.
This coffee can be enjoyed at all hours of the day and consumed with the total certainty that it is a completely natural product since no chemicals are used in the decaffeination process and for which it is so famous.
It is the perfect product for all those people who like to have a good cup of coffee, without having to worry about the effects that caffeine can have on the body.
Contact us to receive samples of this high-quality coffee.
Steps To Buy Sugarcane Decaf Coffee Beans
Request Samples
We send them by DHL Express
Cup Samples
Find the right coffee for you
Place Your Order
We will ship your coffee
Decaffeinated Coffee Beans Supplier​s
We've got what you are looking for!
Taste The Difference With Coffee Graders

Your Source For Premium Colombian Coffee