Java Coffee Beans Supplier
We Grow And Export The Best Java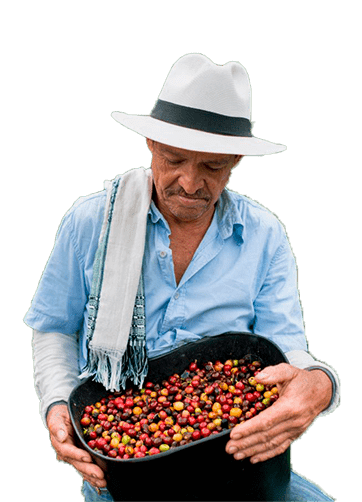 Are You Interested In Java Coffee Beans? We've Got Them!
The Island of Java in Indonesia has produced a unique variety of coffee, characterized by having a heavy body, with a flavor that we could call rustic and a medium acidity. It is a very particular coffee that is gaining many followers in the world of specialty coffee.
Our Java is grown in Colombia at more than 1,700 MASL on farms located in the Tolima region, which have fertile soils, which together with a large amount of rain that is present throughout the year, allows us to obtain some very high-quality coffee beans.
But as everyone who works with coffee knows, it is not enough to have high-quality Arabica coffee beans. It is also necessary to carry out a good fermentation process that helps these coffee beans to develop all their characteristics.
We have been perfecting our fermentation processes for years, and we have managed to obtain very high-level results with an anaerobic process, which allows us to offer a final product that has a very special flavor, aroma, and body.
Therefore, if you are looking for high-quality Java coffee, do not hesitate to contact us.
Check out all of our exotic and unique coffees
Steps To Buy Java Coffee Beans
Request Samples
We send them by DHL Express
Cup Samples
Find the right coffee for you
Place Your Order
We will ship your coffee
Java Coffee Supplier From Colombia
We've got what you are looking for!
Taste The Difference With Coffee Graders

Your Source For Premium Colombian Coffee