Wush Wush Coffee Beans Supplier
Unique Coffee Beans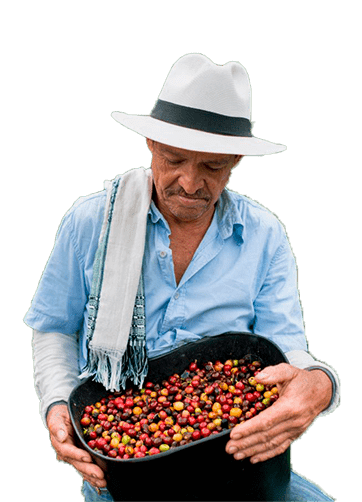 Looking For Wush Wush Coffee Beans? Let's Talk​
In the world of specialty coffee, Wush Wush is a variety that is attracting a lot of attention. It has become a highly desired coffee by roasters and coffee lovers due to its unique flavor and aroma. There is no other coffee that has similar characteristics. It is simply incredible! This is why some people call it, the new Geisha.
Although this variety is native to the Wushwush region in Ethiopia, our farms located in the Tolima region, right in the centre of the Andes mountain range of Colombia, have the perfect microclimate for growing this variety, which allows us to produce coffee of an amazing quality.
Our Wush Wush green coffee beans have already been exported to all corners of the planet, and they are becoming very popular as they are truly unique; there are no words that can describe the sensations that you will feel when taking a sip of this delicious coffee. To prove that we have a really special product, we want to share with you what Peter from Jame's Gourmet Coffee in the UK said about our coffee beans:
´Wow! Your Wush Wush is incredible! We have just cupped it and I bought everything left. Probably in the best 5 coffees that I have tasted this year.´
This is why, if you are looking for a Wush Wush coffee supplier, You just hit the jackpot. We are the specialty coffee suppliers you can trust. We also supply commercial Coffee. Get in touch and order your free samples!
Steps To Buy Wush Wush Coffee Beans
Request Samples
We send them by DHL Express
Cup Samples
Find the right coffee for you
Place Your Order
We will ship your coffee
Wush Wush Green Coffee Suppliers
We've got what you are looking for!
Taste The Difference With Coffee Graders

Your Source For Premium Colombian Coffee