Castillo Coffee Beans Supplier
The Best Coffee Beans of Colombia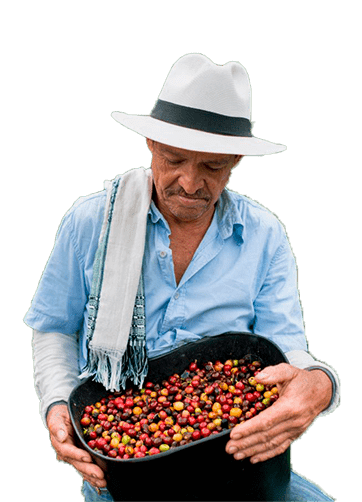 Café Castillo, The Real Colombian Coffee
If you are looking for the typical aroma, flavor, acidity and body for which Colombian coffee is so popular, then Castillo coffee beans are what you are looking for.
This variety represents 50% of the coffee produced in Colombia and that is the reason why we can say that it is its characteristics that have given Colombian coffee such a good reputation.
In case you didn't know, it was the researcher Jaime Castillo Zapata, who developed this variety by crossing the Caturra and Timor varieties. The result of this cross was a plant resistant to leaf rust disease, which has cup characteristics very similar to those of Tabi, Bourbon and Típica.
Our Castillo coffee beans are mostly used to prepare the famous Colombian excelso UGQ coffee. The beans come from our farms located in the Tolima and Huila regions which are getting a good reputation for the quality of the coffee they produce.
Get in touch with us and request your free samples of Castillo coffee beans.
Steps To Buy Castillo Coffee Beans
Request Samples
We send them by DHL Express
Cup Samples
Find the right coffee for you
Place Your Order
We will ship your coffee
Castillo Coffee Suppliers
We've got what you are looking for!
Taste The Difference With Coffee Graders

Your Source For Premium Colombian Coffee